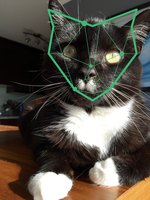 Posts: 642
Joined: Jan. 31, 2005
And how many days per season do you get in?
I'm about to embark on my third season on mine and though it's doing well I'm getting a little antsy. The third season is usually where things start going wrong more bigly.
Does your upgradeitis tend to drive your new bike buying? Or do you wait until your bike gets a little long in the tooth to start shopping?
On one hand my current bike is working great. It's easily the best bike I've ever had. But bikes don't last forever. And by the end of the 2018 season I'll be lucky to give it away but it's worth something to sell right now.
There's nothing better than an Orangina after cheating death with Digger.
Last edited by:
craw
on Jan. 31, 2018, 1:44 p.m., edited 4 times in total.