Posts: 52
Joined: March 14, 2017
Looking at getting a new bike to replace my 2015 Chromag Rootdown and have decided on going for a Full Suspension bike for the first time in well over a decade.
I've I want a burly-ish trail bike, 130-140mm rear and 140-150mm front.  Something for Trail Centres, big rocky days out and hopefully the occasional trips to lift accessed trails in France.  
Happy with metal be that alu or steel or carbon.  Prefer to go Frame only or Frame and Fork as bikes are like Hen's Teeth at the moment in the UK and an I can move some/parts across from the Chromag.
I'm not light at 103kg with riding kit on and I tend to hang onto bikes for a long time.
Something like a Norco Optic would be great but they no longer have a UK distro, same goes for Devinci.
Options being considered:
Banshee Prime V3 - Frame price £1949 inc headset, Fox DHX2 Perf Elite Shock
https://www.bansheebikes.com/prime-v3
Cotic Jeht - Frame Price £2284 inc headset, Cane Creek Kitsuma shock
https://www.cotic.co.uk/product/jeht#blue-steel
Geometron G1 (in Trail guise 140/150mm) £Expensive waiting for quote inc headset, EXT Shock and Formula Fork, I know a guy but not sure how much % that will help..https://geometronbikes.co.uk/bikes/g1/
Pipedream Full Moxie £2400 inc DVO Topaz T3 shock and DVO Diamond D1 Fork
https://www.pipedreamcycles.com/shop/the-full-moxie/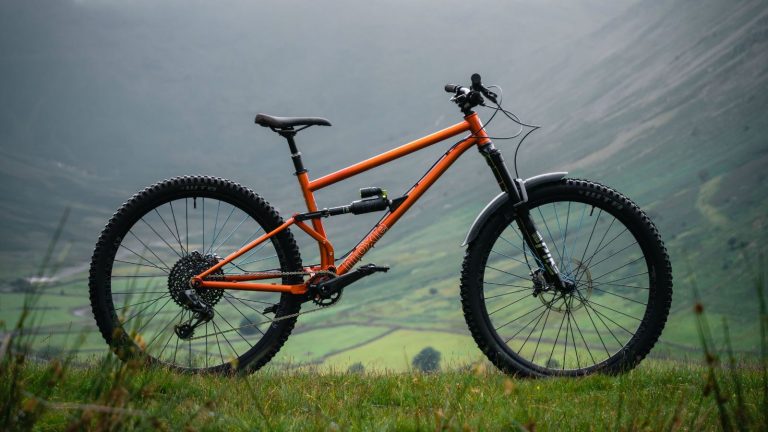 Guerilla Gravity Trail Piston £2339 inc Headset and Shock Cane Creek Air IL (TBC)
https://ridegg.com/products/trailpistol
Privateer 141 £1499 inc Fox DPX2 Perf Elite Shock and headset
Anything else I should consider?  Anyone had time on any of the above?