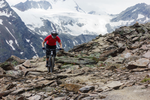 Posts: 140
Joined: June 17, 2016
Making some space in our storage, free for pickup in lower Lonsdale. Send me a PM or email if you are interested.
[GONE] Camelbak Mule LR 15
For photos see the review. It's in great condition, only used for the review.
CRC wheel bags, fit up to 27.5" wheels, see attached photo
Last edited by:
niels@nsmb.com
on Nov. 8, 2020, 4:39 p.m., edited 2 times in total.