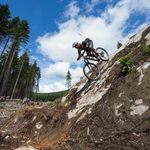 Posts: 2271
Joined: Nov. 22, 2002
At NSMB our editors and contributors put a lot of time and effort into product testing. We aim to present balanced, thoughtful opinions, and try to eliminate bias in order to deliver valuable insight to you - our readers. On occasion we work with a partner to give you, the community members of NSMB, the chance to participate in product testing.
For our latest Forum Test, we have teamed up with SR Suntour. Their Auron 34 fork is a non-Boost model that is available in 27.5 or 29" versions, with travel available at 130, 140, or 150mm, and a $700 USD MSRP, making it a versatile upgrade option for those of you out there running 100mm front hubs.
How to be considered as a forum tester:
You should be an enthusiastic rider, but by no means do you have to be a suspension expert, mechanically inclined, or a pro rider. We're looking for variety in all things: riding levels, styles, locations, etc. Answer all the questions below (here in this thread, please) to be considered as a tester.
1. What bike(s) and fork(s) do you currently own or ride? And/or: what bike would you bolt your Auron test fork onto?
2. Have you had experience with an SR Suntour product in the past, or do you currently own any?
3. How would you describe your current level of comfort with setting up suspension, modifying settings, etc?* Beginner (someone else set it up for me, I just ride it), Intermediate (I can set my own sag and play around with settings occasionally), Advanced (I can service and maintain a fork, understand the innards, and am competent and comfortable setting up suspension for a variety of different applications).
*Remember, even a newbie with respect to suspension set-up can be a good candidate for this program, if we feel you'll do a good job of communicating the process of setting up, riding, and learning to play around with suspension settings and sharing your thoughts with the forum.
4. Are you currently considering a fork upgrade for your bike? If so, what forks are/were you contemplating?
5. Do you usually buy and sell bikes as a whole, or do you like to upgrade a bike bit by bit, as necessary?
6. Most importantly: Provide an example of a mini review: select any component (new or old, whether you own it or not) and provide a short review (~300 words), making sure to cover things like performance, design, value, durability, etc. Your review can be a combination of words, photos, and video - just make sure you give us an idea of your ability to do the job. Things like spelling and grammar count, as well as the quality of the photos and video. They don't have to be 'bangers' but take a bit of time and make your content compelling and informative.
Eligibility requirements:
You must be able to test the product and update your observations on a regular basis - a minimum would be a few rides one update every week, but updates can include answering questions that other BB members have, or posting photos/video of the test product in action, or a few fresh words to describe how you're getting along with your fork. That is the minimum. Remember that we will consider your past review contributions when picking testers for future reviews.
You must not have conflicts of interest, whether they are related to sponsorship or employment. If in doubt, feel free to send me a PM or an email - pete at nsmb.com.
You must be a currently active BB member or become one - it won't be held against you if you're new to the community, as long as we can see that you intend to contribute and be active. 'Active' means you have made a minimum of 20 posts in the last month.
The deadline for your application is 12:00 midnight PDT on Thursday, June 15th. Up to 4 BB Members will be selected to participate. You will be able to keep your fork once the review period is over.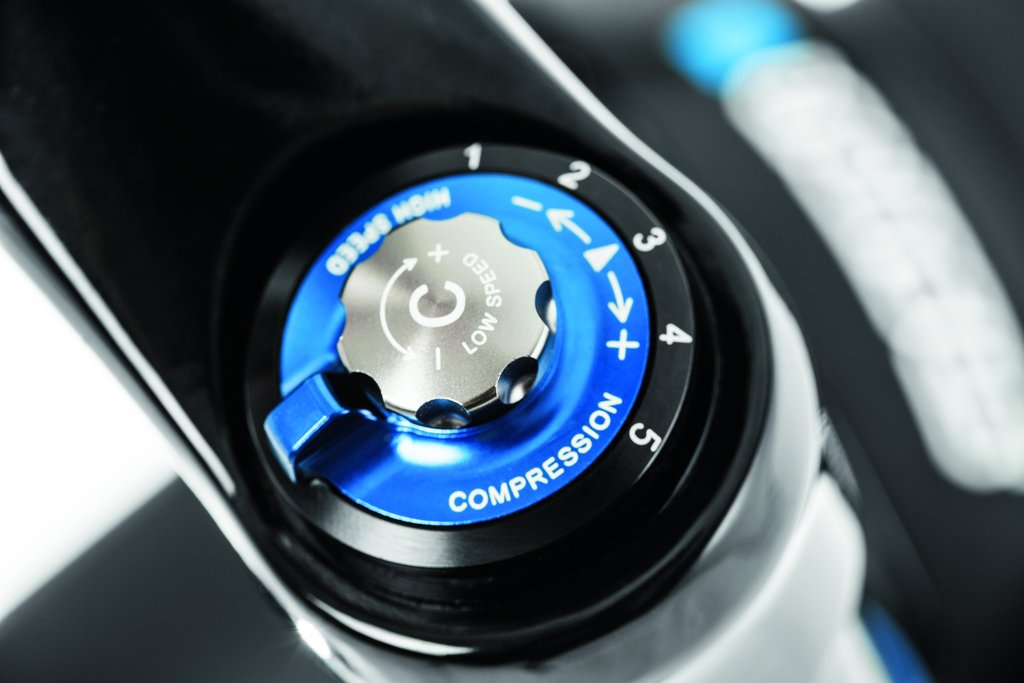 Specs for the Auron 34 RC2 PCS 27.5 or 29"
34mm butted 7000 series stanchions
15 x 100 QLC2 Ti axle
Adjustable air volume pucks
Tunable coil negative spring
Hollow forged crown
New RC2 PCS damper w/ new fixed high speed rebound piston. Our PCS cartridge is simple, reliable, consistent and easy to service
Weight starting at 1970g
$700 USD MSRP
Complete info about the Suntour Auron 34 is available here.
Last edited by:
pete@nsmb.com
on Aug. 12, 2020, 8:51 a.m., edited 3 times in total.