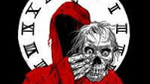 Posts: 3648
Joined: May 23, 2006
In a hard shell rental case out of Bellingham to Mpls. Alaska/Delta guy charged me $40. Flying out of Mpls. to Bellingham Delta/Alaska they charged me $150. Uh huh.
https://www.bicycling.com/culture/travel/rated-best-and-worst-airlines-cyclists
Think they charged me $50 each way last time using case below....bike was just fine.
Last edited by:
tungsten
on Jan. 29, 2018, 11:24 a.m., edited 3 times in total.