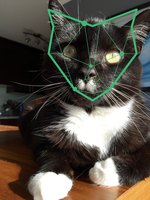 Posts: 641
Joined: Jan. 31, 2005
So I just built up some new wheels. A bunch of people asked me if I was going to run them tubeless. For now no because my current tires are nearly done but I have a fresh pair waiting to go on and I'm wondering if maybe I should.
One person told me that the benefit is to be able to run high pressures (to eliminate burping) while maintaining compliancy. He said his transition to tubeless was a revelation and that he would never go back to tubes.
Another guy said that big guys who like to corner hard shouldn't even bother. My recent experience burping both tires on a demo DH bike might support this theory (though I'm not 100% of the pressure of those tires).
It doesn't seem like switching will save me much weight if any, and I'll still need to carry a tube and pump for emergencies (right?). So the benefits are all in the ride.
Comments please.
There's nothing better than an Orangina after cheating death with Digger.