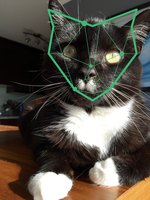 Posts: 977
Joined: Jan. 31, 2005
So I need a new post. I should have space for a 170/175. I had a great run with my last Reverb (which I sold with the frame since it was a 34.9) - I serviced it once a season and recently swapped out the plunger remote. It was a good post.
But now I need a new post and I've always liked the idea of the Fall Line. Though I'm hearing whisperings that they haven't been as good as they appear to be. Has anyone here actually put some time on one? They both come in a usable length and diameter for me. My question is about function, durability and serviceability.
There's nothing better than an Orangina after cheating death with Digger.