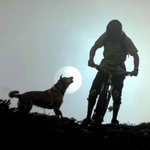 Posts: 445
Joined: Feb. 16, 2013
Posted by: RAHrider

I've been finding sub $300 orders seem to go under the radar. 

What's screwed is that I just split my order into two smaller orders, got the same $20 rebate on each order (for being over $150) and free shipping on everything! God bless CRC. Where else can I get 3 cinch chainrings and a carbon seatpost for $200 with free shipping and a $20 rebate?
Man, over the past year or so, every one of my CRC order has customs fees, regardless of the value. The only way I can avoid it is doing their "customs included" shipping option, which is quite expensive. I used to have good luck with CRC at customs, but not in at least 2 years.