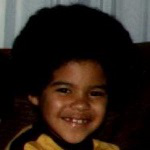 Posts: 3716
Joined: March 6, 2003
Okay, I have a Small '04 Santa Cruz Heckler.
I am looking to replace it with a Devinci '05 Magma.
The parts are going to be swapped for the most part from one frame to the other.
My question is has anyone had any saddle time on one or better yet both bikes. I have ridden the Heckler for a couple years now and love it but I am looking for a change and possibly an increase in performance. Is one better than the other??
I possibly plan on putting a better shock on the Devinci (DHX 3 or 5)
One concern is tire clearance on the Devinci……..spec says it fits a 2.35, but I almost exclusively run 2.5 tires. It is really that tight of a rear end?
If anyone has comments on the Devinci, please pipe up and let me know the goods.
Later.
Here are pics of my Heckler (L'Orange) and the Devinci Guzzler……..remember parts will be swapped from the Heckler to the Guzzler.
:canada: My Riding Journal….www.FVMBA.com :england:
"Do you even build?"
-DW-
"If everything seems in control, you're not going fast enough."
-Mario Andretti-