Posts: 948
Joined: Feb. 8, 2008
Much to my dismay I recently cracked my beloved ETS-X frame. Been through lots of bikes through-out the years but could never part with this one.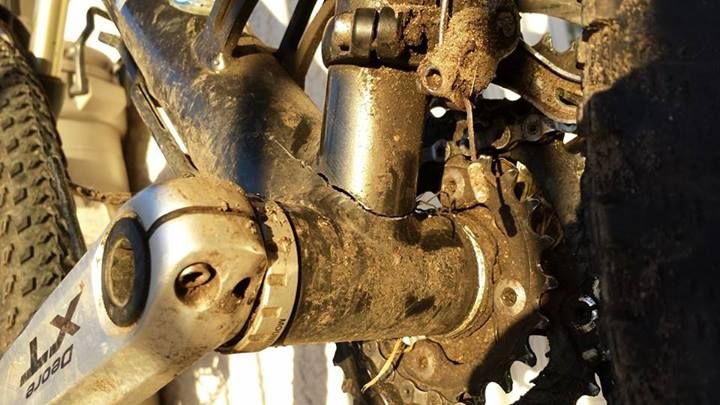 Anyhow RMB was kind enough to provide a replacement. 2011 Element 70RSL. Much stiffer than the ets-x :clap: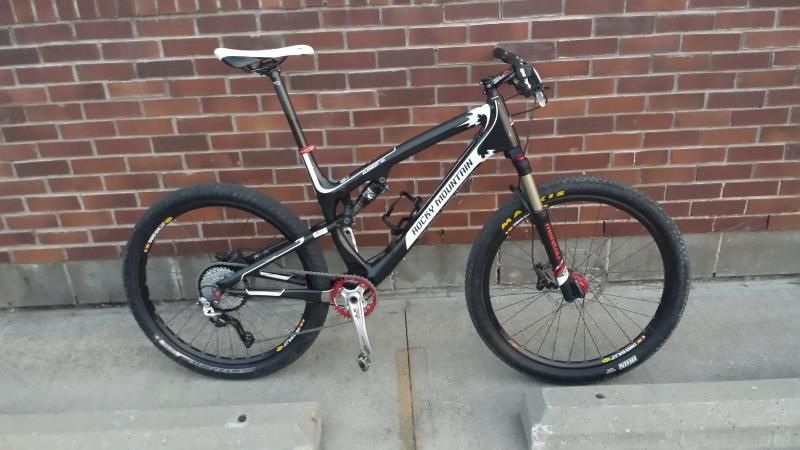 Swapped over the wheelset / crank and replaced most of the other parts. Went with a 1x10 drivetrain using a Shimano 11-36 cassette, e-thirteen 42t cog and blackspire 36t chainring. But damn, my chainline is way off when in 36t x 42t. Moved the chainring to the middle ring location on the cranks to no avail.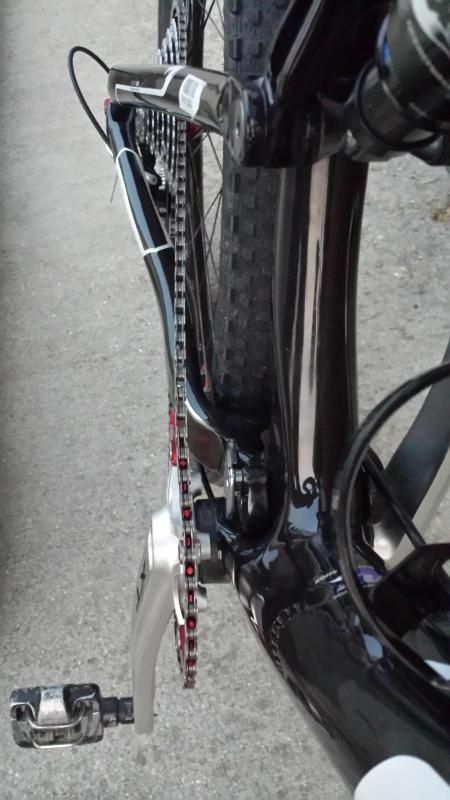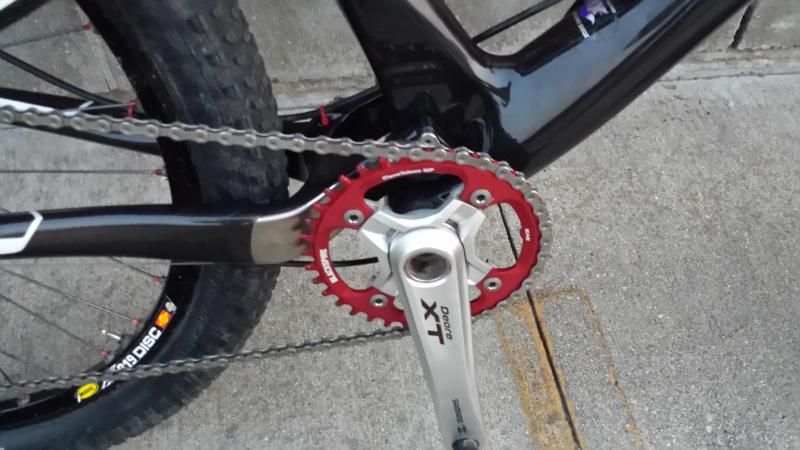 What would you suggest. Using washers between the chainring and crank to move the chainring even closer to the frame? I only have a couple mm before contact with the chainstay.
Get a direct mount crank and smaller chainring?
All propaganda has to be popular and has to accommodate itself to the comprehension of the least intelligent of those whom it seeks to reach.