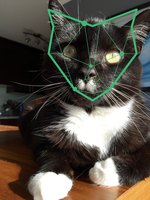 Posts: 583
Joined: Jan. 31, 2005
I just killed the minimal Gamut P20 guide that came on my Enduro and need some kind of front chain retention. I'm on a 2x9, which is pretty much new so I won't be switching to 10-speed anytime soon.
Is the chainring spacing so different with 10-speed that I couldn't use this Sram/MRP guide?
http://www.sram.com/truvativ/products/truvativ-x-guide#/path/term-id/267
A Blackspire Stinger is probably the cheapest solution. Are there any sexier options? Is there any particular advantage to dropping my bash ring and going with BB-mounted back protection?
It looks like going with the MRP vs Stinger/bash combo is about the same weight.
There's nothing better than an Orangina after cheating death with Digger.