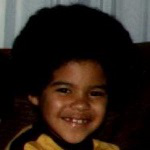 Posts: 3716
Joined: March 6, 2003
I have had an '03 Bullit for the last 3 years and was very happy with its performance and durability. Very easy to maintain and easy to set up with the 5th Element shock. I had my set up with a '03 Super T in the front and was able to pedal up Fromme with no problem what so ever (32T sprocket). I did for a while have dual rings 22/32 and Envy inner ring with the granny and full chain guide. In each case the bike performed flawlessly. I even put my 5" Z1 Fr fork on there for a while to compete in one of the NS Rippers where I did the climb and descent.
Bullit's are solid performing bikes and can be adapted to suit several purposes…….FR, DH, all mountain trail bike etc. But in each case other than what people call FR there is some trade-off. The '03-'05 were 7" travel bikes. That is allot of travel for All Mtn Bike and they would be considered on the heavy side as well as not the greatest epic pedaling bikes. They pedal quite well for their size and purpose, but I know from experience I would not want to pedal it for more than 2 hours up a hill.
The Bullit is a solid performer when descending. Be it dropping a ladder at the Woodlot or bombing down Garbonzo at Whistler I was never let down by the bike. Sure at wide open super high speeds the bike has a slightly short wheel base to be super stable at high speeds, but on fast runs down A-Line the bike was awesome. The shorter wheel base allow for great maneuverability on skinnies and slow speed sections of trail.
Braking on the Bullit at high speed is what it is. Not exactly forgiving, but the bike slows down when the brakes are grabbed. At slow speeds the brake squat actually helps the rider when descending. When you are going down hill on a steep section it is better to have a slack angle on the front of the bike, so you put on the brakes and the bike squats a little and you get a slacker head angle. This helps on almost all slower speed descending especially on trails like 5th Horseman, Goats Gully or Original Sin where I had a blast last summer.
Overall I have been totally happy with my Bullit. As have many other riders and this is why you see so many on the trails around these parts.
getting back to the original thread though, I would personally keep the Devinci and build it up with different parts to better suit the riders needs. Put it in the 7" setting and you have the same travel as the Bullit with a more refined suspension (4-Bar). Change the wheels and tires and you will find that the Devinci with perform as good if not better than a Bullit as a do all bike.
:canada: My Riding Journal….www.FVMBA.com :england:
"Do you even build?"
-DW-
"If everything seems in control, you're not going fast enough."
-Mario Andretti-