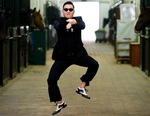 Posts: 17
Joined: June 1, 2018
Posted by: tungsten

The Fix in Whistler only does repairs. No clothes, no bikes but they do sell some parts that they would need for repairs anyway. They do well.

Yeah but that's servicing a high concentration of bikes being beat down in a small geographic area. Could that work in the lower mainland?
My thoughts exactly. 
But as I see more direct consumer brand "internet bikes" around the shore the more inclined I feel like there would be a place for it
Then again you have to consider alot of the people willing to buy these "internet bikes" have some common knowledge of working on their bikes themselves so it's a toss up 
cause you also have those people just getting into the sport or buying their first FS rig who are just looking for the best bang for their buck but don't have that mechanical knowledge...