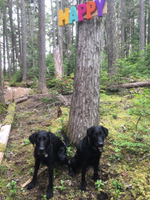 Posts: 410
Joined: Feb. 24, 2017
Posted by: tungsten

The Fix in Whistler only does repairs. No clothes, no bikes but they do sell some parts that they would need for repairs anyway. They do well.

Yeah but that's servicing a high concentration of bikes being beat down in a small geographic area. Could that work in the lower mainland?
North Van is probably more concentrated. With locals anyway. If a repair only shop had a fast turnaround, like overnight service it could work well. In tourist places like Moab, some shops like Chile Pepper work at night for overnight service. Tourists with limited time in Moab need that.
North Van has a large number of shops now. Steed, Obsession, Lynn Valley, BSP, Cove, North Shore Road Bike, John Henry, North Shore Bike Shop, Biccicletta, (does On Top count anymore?). Plus Suspensionwerx. And MEC. That's a lot of retail for just North Van.
I've take a wheel to The Fix for a bearing replacement that I did not have proper tools for. Dropped the wheel off, and went to walk my dogs for a hour or so and get a call mid walk that the work is done. That's incredible service.
I just read about Bicycle Hub on another thread here. That sounds like repairs only. I'm not familiar with the place though maybe some one can chime in on that.
Last edited by:
andy-eunson
on June 30, 2018, 6:18 p.m., edited 2 times in total.