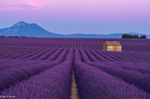 Posts: 378
Joined: April 15, 2017
I took the plunge and picked up a new bike. There's some new tech to learn and iterations of the tech I'm used to. 
I'm not a fan of watching youtube and I don't want to bug my LBS constantly for info.
Is the Zinn book relevant still? Is bikeroom open as well? They look like a great place for hands-on learning but they've not replied to emails.
The largest change for me is tubeless. I've little hands on experience with installing, maintaining and trail repairs.