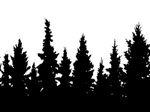 Posts: 52
Joined: Feb. 24, 2017
This needs to happen in such a bad way. The fork companies love their creaky CSUs. They're selling so many extra forks since everyone I know over 150 lbs unloads their forks after 12 months. I'm always terrified that my fork will make it that far so I can turn it and get a freshy. Being on DVO and Manitou has been better than the big players, couldn't get close to a year out those turds.
I'm honestly surprised the squid army on ebikes hasn't created demand for 160-180mm dual crowns. They loooove the look of stupid fat tires (all those 4.5's on cheap road ebikes, getting constant flats), I'd think they'd go for the moto'd out look of dual crowns. 
At some point I think we'll see a switch flip and trail dual crowns will be the next hot thing.