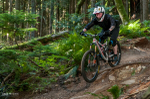 Posts: 2408
Joined: Sept. 5, 2012
Posted by: Cheez1ts

Are we looking at the beginning of drastic inflation?

New bikes all went up $500, used bikes doubled, and it sounds like cool old cars have followed the same trend.
Guys stateside are getting offered up to $10K over their purchase price on 10 yr old trucks.