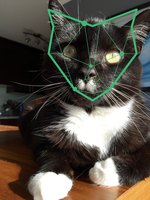 Posts: 977
Joined: Jan. 31, 2005
So it looks like we're facing another year of bike, frame and parts delays. The bike shops I spoke with said they have their big booking orders on the way, arriving sometime between now and April. But after that, who knows when there will be more. It doesn't seem like we can rely on finding parts we need online or getting shops to order stuff in as there might not be inventory available. 
Their message: if you see the thing you want you should probably just buy it since it might not be available later.
I built up my spare bike and now both have fresh drivetrains, more tires for both as well as brake pads. I'm pretty much set for predictable consumables. 
Anyone lost in new bike limbo? What other things are people doing?
There's nothing better than an Orangina after cheating death with Digger.