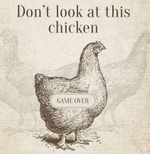 Posts: 2237
Joined: Nov. 23, 2002
Posted by: DemonMike

Shammies , WTF are those . Get a quality seat , no need for those.
It depends on what I'm riding and how long I'll be out for. Anything under an hour and it's just a thong underneath some riding shorts. If I'm out for a bigger ride with lots of climbing then it's the shammies (chamois for the aristocratically inclined). Even if I decided to drop some coin on a pricey pair of waterproof (resistant) shorts for long rides with plenty of climbing I'd still rock the shammies.
Last edited by:
syncro
on Oct. 9, 2019, 4 p.m., edited 1 time in total.