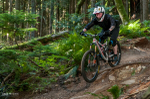 Posts: 2306
Joined: Sept. 5, 2012
Posted by: tungsten

Posted by: three-sheets

This shit didnt happen 50 years ago...but the guns were still there. why?

Partial blame must be assigned to the pharmaceutical-industrial complex because ill or not, Americans are over medicated.
Throw energy drinks and such into the mix and it can screw people up. I have a sensitivity to certain drugs and stimulant's like caffeine and such , start mixing it all together and who knows what can happen.