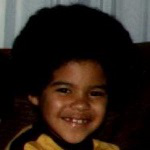 Posts: 3716
Joined: March 6, 2003
You are looking at 31" Race Face Atlas bars.
The trail: Blood Donor @ The Woodlot.
I have not decided how much I am going to trim of these 31" wide bars, but I thought some of you might find it amusing to see that you can in fact get stuck with uber wide bars.
In this photo my grips are moved in to 30" on the bars and for me it is still too wide. I think I'll be cutting these down some time soon as they are a bit of a liability for the trails I ride.
:canada: My Riding Journal….www.FVMBA.com :england:
"Do you even build?"
-DW-
"If everything seems in control, you're not going fast enough."
-Mario Andretti-