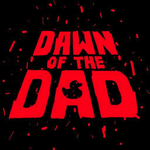 Posts: 81
Joined: Feb. 24, 2017
Posted by: RAHrider

Posted by: velocipedestrian

I have no oil slick parts, but am a big fan of being able to choose funky colours.

My F purple, R orange hubs, red rims, green bar and pedals, and mismatch orange body / blue face stem mean I only diss 'murdered out' bikes. Any other scheme you choose won't offend me.

Is there a picture of this bike somewhere I can see? Sounds either awesome, interesting or both.
I've been meaning to post it in the FS thread, but want to get my min-max / followers of DrewM thoughts in order. I'll hurry up.