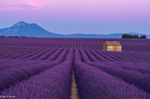 Posts: 269
Joined: April 15, 2017
The paintwork on my bike is getting tatty so I want to knock it back to a raw aluminium and possibly add a clearcoat over new decals.
Can anyone recommend any outfits on the North Shore (or within 50km) that do media blasting  (and maybe a clearcoating service too) ?
Or I could use a paint stripper/wire wool/200 - 800 grit combo- in that case what would anyone recommend as I'm not familiar with North American chemicals.
I'll probably have to redo the crowns on my pike anyways, so chemical recommendations would be helpful
cheers in advance
shitty paint guy