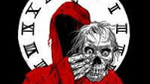 Posts: 3461
Joined: May 23, 2006
i lock it all out. in fact i just did for todays ride. i find mine isn't really a 100% lock out and i get quite a bit of traction still.
Well see here sunny jim this is why it's crucial that you swap down to 170mm cranks with less of a "dead spot" in your stroke you won't "bob" so much thereby eliminating the need to "lock out".
Like these…
Freedom of contract. We sell them guns that kill them; they sell us drugs that kill us.