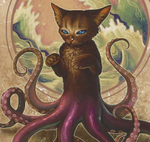 Posts: 1434
Joined: Nov. 8, 2003
Currently running 30t with 12spd 10-51 cassette on a 29 115mm travel Trance. 
Considering putting on 26t with 11spd 10-42. 
No cost out of my pocket, I've got everything here. I'm missing the tighter ratios and less clunky derailleur of the 11spd.
Any theories on what the effect might be on suspension while climbing?
Last edited by:
Hepcat
on Nov. 24, 2019, 9:38 a.m., edited 1 time in total.