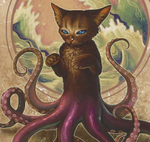 Posts: 1128
Joined: Nov. 8, 2003
Have fun building that up! It's gonna be great. Light wheels match up with the snappy pedaling personality.
On gearing: Did a hard hour up again today on 32x50 29er, swore quitely under my breath continually. 30x50 29 is the gentleman's choice.
BTW snowline has dropped about a million feet from a couple of days ago, not missing anything.