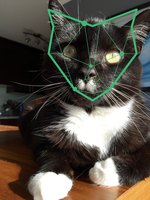 Posts: 969
Joined: Jan. 31, 2005
My first drivetrain set up this way is about to wear out. OneUp 42t and 16t cogs on an SLX cassette, RF NW 30t ring up front.
I'm thinking of going Absolute Black for the next. 40t cog in back because I don't really need that extra low gear and I think it'll shift better with a smaller jump from the 36t. AB also makes a 13t lockring so I could lose the 11t and not have to split the carrier. Also I want to try their 32t oval ring … because it's an interesting idea. Anyone tried any of the AB stuff?
There's nothing better than an Orangina after cheating death with Digger.