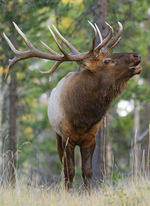 Posts: 106
Joined: Feb. 24, 2017
Posted by: GreyHead

Posted by: kavurider

Is that a Cane Creek Inline Coil?  If so, how do you like it so far?

Hi kavurider, 

Thanks it's an amazing bike, hopefully a forever bike, it meets all my requirements for a dual suspension bike. climbs well, descends well. OKay its heavy.  No idea what it weighs - I don't want to know...  Yes, it has a cane creek inline coil.  A lot of discussion with Cotic before I decided (and they were cool about it, gave a great deal as a "lightly used" shock and from all appearances it was brand new) maybe because all my buddies seem to be going coil, but you know what, its surprised me.  I like it very much.  It just keeps that back wheel on the ground.  Example of where I find it quite amazing Climbing:  - Entrance to penny lane that rock armoured section that you ride up, m ex Process with a cane creek air shock used to bounce me around, this just stays glued to the ground - Entrance to Cardiac Bypass from the east, before it was cleaned up, the rooty climb, used to be a mission, with the coil, it was still a challenge but I'd get it a lot more than on the process.  Downhill, well, lets say I've not opened up and let this bike show me what it can do enough, but suddenly I'm looking a rock rolls and thinking, I can do that... Severed/Dales/Forever after/Neds are some of my favourite trails on Seymour, I've never ridden them quite as fast.  But slower, at least for me, technical trails on fromme, like Boundary and Lower Crippler are a lot of fun on this.   

My buddies say its going to need a lot less servicing than an air shock, we shall see.  So far I've no reasons to regret the decision.
I am definitely digging being back on a coil shock for sure.  Love that planted trophy truck feeling.  I also love climbing technical with it, so much traction.
Enjoy the Cotic!  And thanks for responding!