Posts: 4905
Joined: July 9, 2004
Time to start a 2021 Full Suspension Bike thread.
Over the fall I was putting together the parts for a 2021 Santa Cruz Megatower. This is my first current year anything, bike or otherwise. I treated myself to a new bike as a reward for completing my Masters Degree this year. I've had the frame for a while now, it's been difficult looking at it unbuilt until now...
A few highlights:
Megatower CC - XL
Suspension: Cane Creek DBair CS and Cane Creek Helm MK2
Wheels: WTB KOM Tough i29 laced to Hope Pro 4, black spokes with silver around the stems, Minion DHF
Drivetrain: mixed 12 speed drivetrain: XT cranks, 30t Hope chainring, 12 speed SLX derailleur, XT shifter, eThirteen cassette
Post/Saddle: PNW Loam dropper (200mm) and Loam lever and SQLabs 611
Fancy bits: Wolftooth Headset, spacers, chainring bolts, and seatpost clamp -- all purple
Cockpit: Chromag Ranger (50mm), Nukeproof Horizon 38mm Carbon, Chromag Squarwave grips
Magura MT Trail Sport stoppers. 8" front and rear. 
Trails still have some snow on them here but managed to get a short test ride today and so far its everything I was hoping for!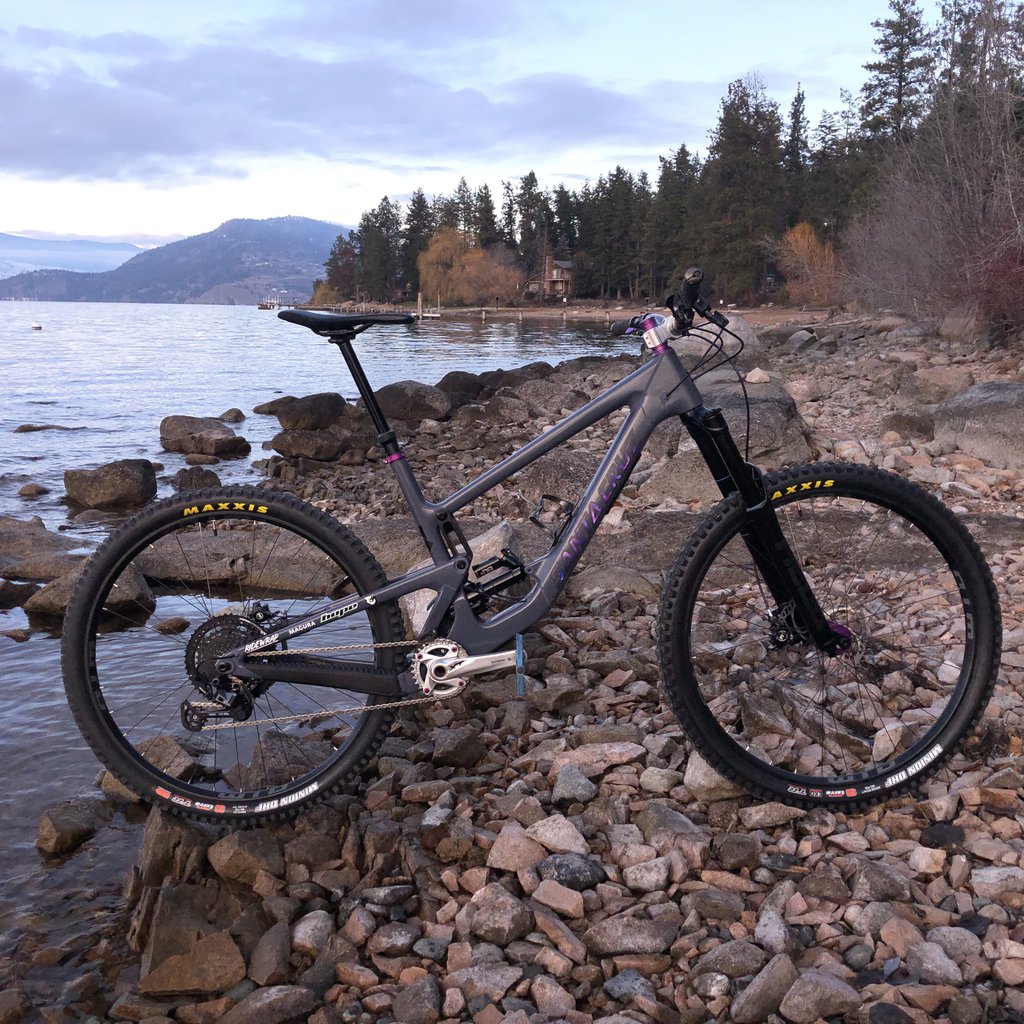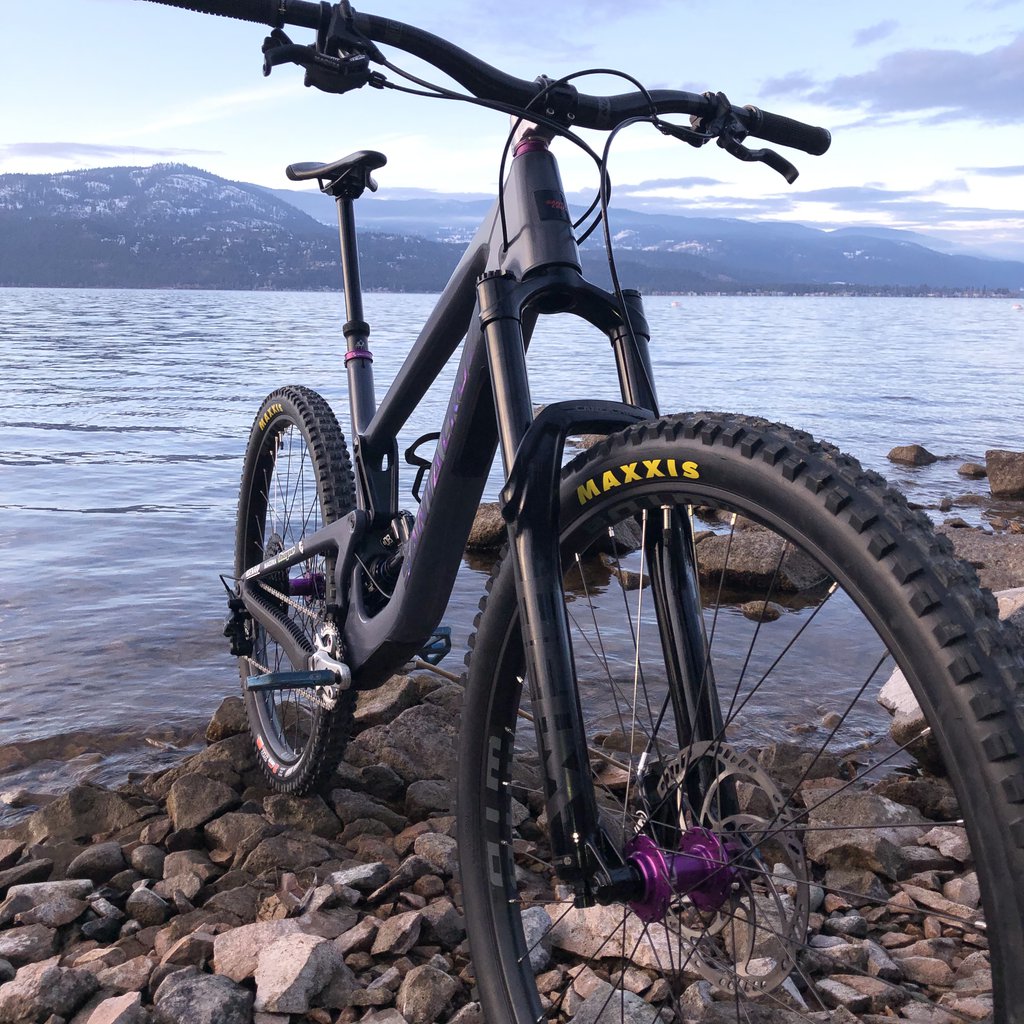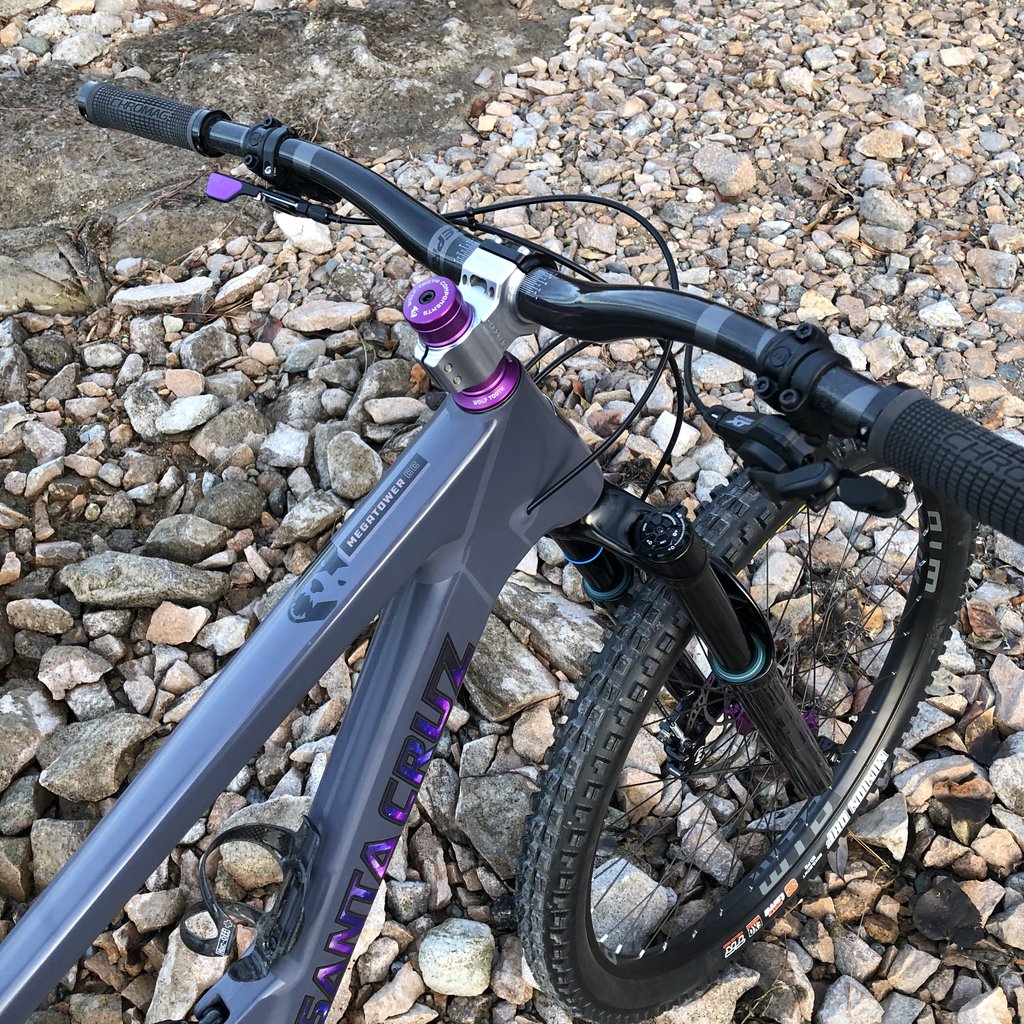 Last edited by:
Poz
on Jan. 20, 2021, 8:16 p.m., edited 1 time in total.