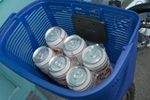 Posts: 0
Joined: Sept. 20, 2006
Pretty stoked on the latest revision of the Rocky Slayer. I've been on my 09/10 Slayer for about 9 months and it's been an amazing bike so far.
Sick new bike that most of you have seen: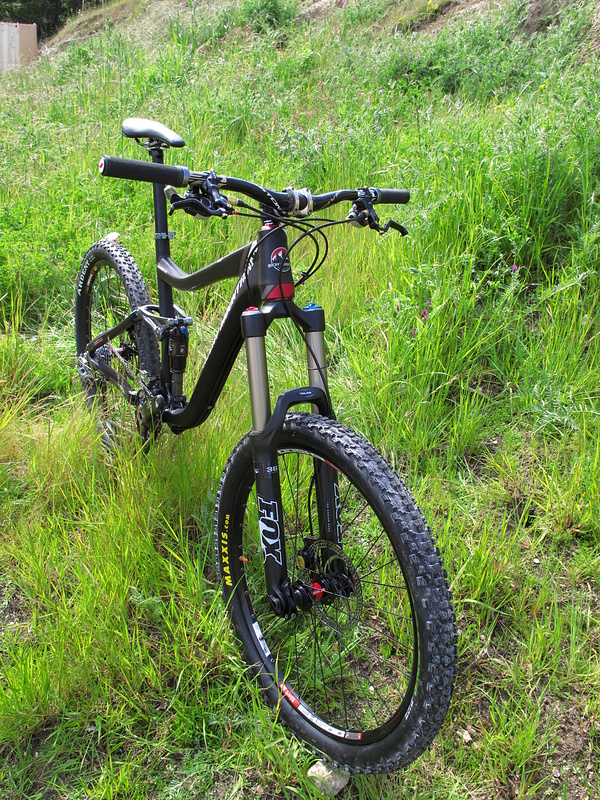 While I loved the old version of the SXC, seems like some some needed improvements have been made.
- The water bottle mount on the old bike made it hard to accommodate even a 21oz bottle. I often ride without a pack so having the ability to run a full size bottle and get it out easily is a bonus.
- Cool to see that I can run my current DHX RC4 on the newer frame without any contact anywhere. The larger than regular reservoir on the RC4 is about a mm away from contacting the seat post bridge assembly on either side.
- Adjustable seatpost guides on the frame.
- Tapered headtube. Nothing revolutionary here, but should be a standard offering on all aggressive AM bikes.
- Going from the 68 ht angle to a 66.5. Now I'm at odds here. I like to ride aggressive stuff, even shuttle Mt. Prevost on my Slayer so the slacker ht angle is nice, but I also climb alot. The old slayer settled fairly deep into its travel while climbing so the ht angle slackened out considerably. I managed on the climbs but would hate to ride a slacker bike. By all accounts, seems like the new design rides a bit higher in its travel, which is good. Anything slacker than 66.5 and the climbing will suffer.
I'd be really interested in seeing how much stiffer the new design is. Haven't heard to many comments on this yet. Also, I've got a pretty light build, albeit with coil F+R and wirebeaded singleply tires. The new frame looks like it will shave off at least a lb.
With any luck, I'll be throwing a leg over the new slayer for a ride or two this summer. Stoked!!!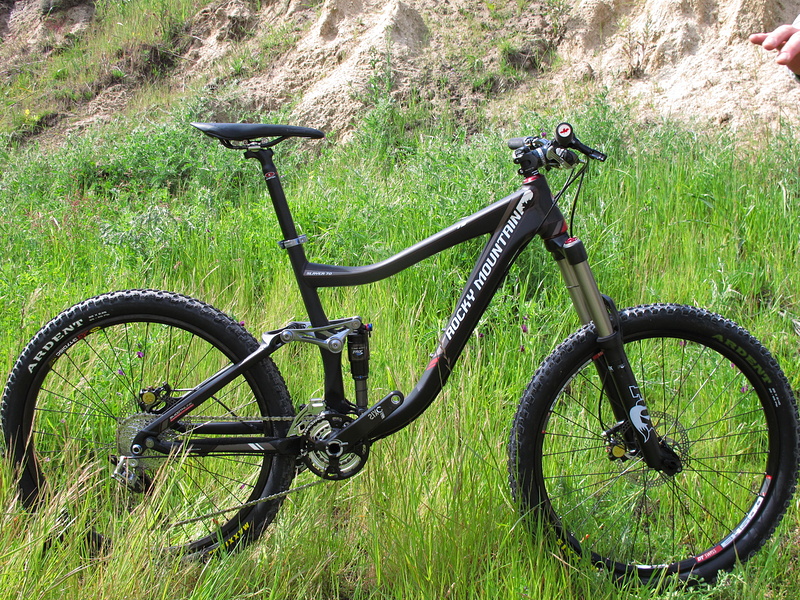 P.S. You may now comment on what other type of frame/model/manufacturer this bike looks like.