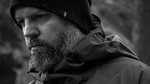 Posts: 3230
Joined: Feb. 24, 2017
I ride bikes 4-5 days a week. My remedy sees 3 of those days minimum and I ride my podium maybe 1 or 2 days. I don't ride the park much and I prefer the super-d trail riding style A LOT these days so I've been contemplating the 1 bike idea. I can sell my 2 bikes and build 1 shit hot bike which I could swap wheels and shocks(coil[HTML_REMOVED] air) depending on what kind of riding I'm doing. It's just an idea but I can't get the image of this bike out of my head(minus all the bontrager crap).
Anyone else contemplating the 1 bike thing?
You can all go to hell. I'll be joining you shortly and I'm bringing beer and cheetos.