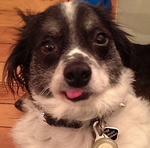 Posts: 2646
Joined: Nov. 23, 2002
Posted by: martin

And to reply to your comment saying that "This almost sounds like people complaining that they're having to share space with other people who are doing things differently. Oh the humanity...", I don't know how cross country skiers would appreciate having snowmobiles driving besides them on the same trails, or baseball players playing on a tennis court at the same time, or F1 cars rolling besides Nascar racers, etc... 

In my opinion, when the original sport's experience gets less and less interesting because of new and unnecessary nuisances (like having to pull over to let ebikes pass by all the time - in the future, getting passed by a 40kmh SurRon, riding more rutted trails because ebikes can ride the same trails 3-5x times instead of 1, paying more access fees to cover for trail maintenance, policy enforcements and other upcharges caused by the new electric bikes category), then I think that it's not a question of being open to others, but more of how can we keep our sport's experience like it has always been. 
Not sure your examples are a fair comparison and your experience is different than mine, but that could be due to location though. I get that ebikes don't mesh with your (or others) vision of what cycling is, they don't mesh with mine either,  but I can't quite agree with the notion that the mtb experience has to be the same for everyone. My general sentiment is that if people riding bikes are willing to play by the same rules of good trail use etiquette that have been well established, they they should be allowed to enjoy a somewhat similar experience.