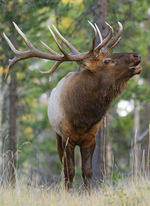 Posts: 148
Joined: Feb. 24, 2017
Posted by: thaaad

dirt·bag

/ˈdərtbaɡ/

nounderogatory•informal

noun: dirtbag; plural noun: dirtbags; noun: dirt-bag; plural noun: dirt-bags

a very unkempt or unpleasant person.

Well, considering how judgemental and unpleasant a lot of people in the MTB community seem to be I would say it still might be a dirtbag sport.
100% agree. 
Seems to be getting worse lately with the influx of new riders. Ear buds in, not stopping or slowing for anyone, turbo boost mode cutting cheat lines trying to imitate the latest Instagram shredder. 
But I am also seeing it with regular bikes as well. Just general dbag behavior. 
I dunno, I am in no hurry, I wait for people all the time going up or down.