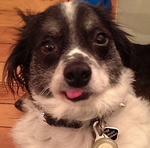 Posts: 2743
Joined: Nov. 23, 2002
Posted by: RAHrider

I agree with everything you say. That being said, hikers and bikers aren't going to want to go around trying to figure out what sort of motorized contraption idiots are riding. Moto trials riders have worked hard to maintain their relationships with other trail riders. Emtb riders relationship with other trail users is a work in progress but based on this thread there has been substantial good and bad experiences. Idiots riding motorcycles that look sort of like bikes on multiuse trails is going to degrade that relationship. 

My point is that the onus is on etmb users to maintain their access to trails, not the other way around. Watching these knuckleheads in the video makes me feel confident that these contraptions aren't going to degrade mtb access but certainly will degrade motorized access (emtb). As a mountain biker, this video actually makes me feel more confident in the security of our trail access.

What I really don't understand is why emtb users don't just want a throttle? How annoying that you have to spin pedals to engage your motor. I kind of wonder how long emtb will last before everyone is just getting something with pegs instead of pedals, a bigger motor and battery.
Yeah that's a fair point and I agree that they need to step up to protect their own interests. However I also think that the rest of the mtb community shouldn't be running to stick a knife in the back of legitimate ebikers that are playing by the rules. Those Suron/throttle controlled twits can get fucked for sure tho.