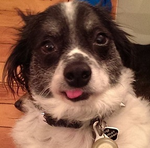 Posts: 2858
Joined: Nov. 23, 2002
Posted by: Ddean

to test a hypothesis you test extremes. 

But I also fear that they will be abused and I fear the negative consequences for those good people who ride MTBs and those good people who ride eMTBs.
Well no, you need make a test that is at least somewhat similar to the question/topic at hand.
I think fear is a lot of what's driving the anti-ebike sentiment - fears based on assumptions that have little to no proof to back them up and are often based on extremes. Basing an argument on extremes is not a good way to either prove or disprove a theory or idea.