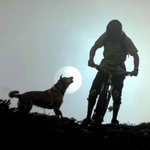 Posts: 502
Joined: Feb. 16, 2013
Posted by: FLATCH

Why would we assume that no  e bikers would do any maintenance. I'm sure there would be a number who would or already do. I'm certain all acoustic riders do their share of maintenance , right?

And why is it assumed that most e bikers will be nubes. Again, poor argument.
I don't think anyone's assuming that no ebikers do maintenance. It may sound that way from some of the hyperbole slung around this thread (from both "sides"), but I doubt that's actually what anyone truly believes.
That said, I think it's reasonable to assume that since one of the huge selling points for ebikes is that you can squeeze a decent ride into a small amount of time, a lot of those ebike riders are those who don't have the time to fully commit to the community based activities that crucially carried on in the background. I think it's also safe to assume that the ease with which new riders can get out into the sport through ebikes, will result in a higher % of inexperienced riders on that equipment. I've certainly noticed it through my experiences on Fromme and Seymour. You can rent a bike, zip up to the "Famous Shore Trails" in 20 minutes, and flail around for an hour. Just my experience, but through simple observation, I'd say at least 70% of the ebikers I've seen on legitimate trails are pretty new.