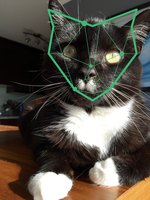 Posts: 1007
Joined: Jan. 31, 2005
Posted by: Brocklanders

Posted by: Spandies

Posted by: craw

Posted by: LoamtoHome

e-bikers won't form any advocacy group unless they get banned. Even then, how you going to enforce?

Until batteries get way better, I can't see people chipping their ebikes. Even in Trail mode, battery power doesn't last too long. In Boost mode, it would be really hard to navigate up some trails.

It really boils down to the rider responsibility.

Totally. For me the big sell was to self-shuttle, not just up the hill but across town. I was intrigued by the prospect of not driving to ride.

Until a bit of research revealed that most ebikes would barely get my 220lbs from home in East Van over to one North Shore mountain up down and home again on a single charge. While here I was thinking I could skip the car and ride two mountains when I'd most likely end up hauling this 50lb bike with my truck as usual.

Agreed about the 'chipped' ebikes. For the pedelecs, even though you can chip it doesn't mean you'd want to. I've ridden one, it takes a good amount of wattage to spin it up to 50km/h even on pavement and the battery won't last very long. Good to brag about, not actually very functional in practice. 

For the self-shuttling, also my 'ideal' as well. Could be a market for a certain shop to offer battery charging/battery storage services. I'd love to ride from Vancouver on one battery and a set of slicks, swap at the base of mountain highway, do a loop, swap back and roll home. Much better than dealing with traffic, probably faster depending on time of day. One can dream.

So spandy... If you didn't live so far away from the NS trails would you have bought an ebike? Or is that just a lame excuse? I mean you used to race pro right?
LVB said I could get a second battery from Devinci for another $700. But I'm a freak of nature and Devinci doesn't sell to tall people. The only e-bike that comes close to fitting me is the Nicolai/Geometron one that's nearly $15k CAD. Presumably $16k CAD when you include the second battery which I'd leave at LVB charging so I could do this whole self-shuttling thing. So would I take one of these monstrosities over a healthy down payment on an EV? Or take a couple of months off and travel? Absolutely not. 
In fact it really begs the question. Maybe I sell my truck, put that $8k of ebike money on top and buy an EV and keep driving my bike to the trails.