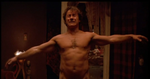 Posts: 31
Joined: Nov. 1, 2017
Posted by: Ddean

Up the climbing route or Mtn Hwy to 7th shouldn't be that different (in time).

No Quarter is 6km and 600m versus Mtn Hwy (from the lot) at 6.5km and 450m.

I guess on a relative basis NQ is harder 90% of the time and for 33% more elevation than Mtn Hwy, but absolute isn't horribly different in my eyes from a time perspective. One hurts way more than the other, but I don't think that Im getting up Mtn Hwy notably faster than up NQ - but I guess Im spinning my way up the Hwy with half a smile on my face while Im about to die by the time I hit Mtn Hwy via NQ.

Yeah, I cant imagine 1:10 for that ride. That's FLYING up NQ...Id be curious for someone to figure out the average speed required to do that ride in 70min. Assume decent 50% faster than ascent and I bet that's cooking up NQ in what, 10min? 5km in 10minutes is averaging 30kph up the climbing trail. Time to plot it out.

Perhaps Spandies can help us out with data? Far did you travel and how many kms were climbing versus how many were descending?
I feel that the Mountain Highway climb to be much easier to ascend than the NQ route, even given similar distance and elevation gain. You can cook up it pretty well with rhythm if you felt good, whereas the NQ route is filled with turns, and well, tech climbing. 
As for the data, just looked at my bike. Please see below:
Ride time: 1:11 (I assume only moving time)
Distance: 17.5km
Avg: 14.7 km/h
Max: 36.5 km/h (Assist cuts out around -31ish)
I wasn't going that fast on the NQ. I made up my time on Mtn Hwy; Max speed was probably on the flat between 4-5th switchback IIRC. I was going quick (for me) on the downhills, I essentially rode nonstop. My legs were pretty beat at the end but then again, I wanted to go fast and feel some discomfort. Battery was down 2 bars (3/5 remaining) when I got back to the car. And no, I don't do the Strava/Socialmedia thing. Discuss. 
Thanks for being open to the discussion guys.