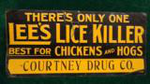 Posts: 1388
Joined: May 23, 2006
And I really dislike the term moonbeam. .
I dislike it too. Mayor Maggot is more like it.
The guy is a goof and an idealogue. We have a snow event in this city and the busses are stuck on the slick and in the snow 'cause he's got the plows plowing and salting the bike routes instead of arterials fer christsakes.
This "greenest city 'ooooo a shiny new bike path" is all smoke 'n mirrors to keep you distracted while the developers who own the Vision party throw up overpriced giant glass boxes with tiny suites to house our foreign replacement workers.
".....with a malevolent fascist swine atop its titular apex, the pitiful wounded beast of a rotten, spiritually dead American Superpower is careening towards epic barbarism while pushing the species dangerously to the tipping points of extinction."