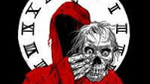 Posts: 3467
Joined: May 23, 2006
Look the fuck out, eh?!
After reports of Uber's self-driving cars running red lights and failing to stop for pedestrians during trips in San Francisco, the company has also admitted to issues with its autonomous vehicles navigating around (and legally interacting with) bike lanes. A spokesperson told The Guardian that the company was working to fix a flaw that allowed cars to turn into cycling lanes. Instead of merging into lanes ahead of making a right-hand turn, SF Bicycle Coalition executive director Brian Weidenmeier said he saw Uber's self-driving cars make unsafe turns through bike lanes, twice.
https://www.engadget.com/2016/12/20/uber-admits-its-self-driving-cars-have-trouble-with-bike-lanes/
Freedom of contract. We sell them guns that kill them; they sell us drugs that kill us.