Vid - Ian Killick trying to impress Team Giant (and chicks)
Posts: 0
Joined: March 11, 2007
nsmb is turning into pinkbike. If he was only doing it for money he'd be in the wrong sport, it was a joke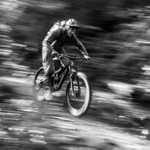 Posts: 8552
Joined: Nov. 15, 2002
nsmb is turning into pinkbike. If he was only doing it for money he'd be in the wrong sport, it was a joke
Of course it was a joke. The poster above may actually speak English as a second or third language - which likely explains why he or she missed it.
nsmb is turning into nsmb - only better.
Posts: 2106
Joined: Nov. 22, 2002
Good god…how can so many people have so little sense of humour?