Pierre Edouard Ferry in France (disguised as Canada)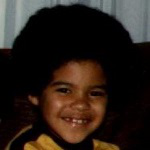 Posts: 3728
Joined: March 6, 2003
Looks like BC, but the trees are not they same species found here and it's a little euro car he drives away in (likely a Peugeot). Looks like a fun trail though.
"If everything seems in control, you're not going fast enough."
-Mario Andretti-
Posts: 0
Joined: March 7, 2011
pretty sure it just looks like somewhere in france. just because some terrain in another country looks similar to yours doesnt mean its trying to be canada. you said the same thing about a trail in my home town after exploiting the where abouts all over the your site. douche bags….
Posts: 2313
Joined: Sept. 18, 2008
looked like squamish for the first 30 sec. then it didn't.
Posts: 0
Joined: Sept. 30, 2008
could be the Jura, or the foothills of the alps, a little farther south and west.
i have a question though, can it be called an "enduro" ride if he doesn't have any water? Maybe he stops to drink from the streams… :)
Posts: 13211
Joined: Nov. 24, 2002
Could be La Lorraine or Les Vosges in the northern part of France. Definitely an area that sees some quite substantial rain. Difficult. Massif Central is another possibility.
I have never been to the Jura, but I can imagine that the rainfall is not enough….maybe.
"You don't learn from experience. You learn from reflecting on the experience."
- Kristen Ulmer
Posts: 4297
Joined: June 1, 2009
looked like squamish for the first 30 sec. then it didn't.
yeah.. where hes on the road at the beginning looked a lot like the exit of home-brew/low down
Posts: 5717
Joined: Nov. 19, 2002
Clearly it's not in Canada. Nobody here can afford LaPierres