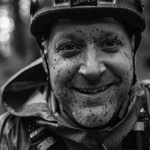 Posts: 715
Joined: Feb. 28, 2017
Posted by: fartymarty

Shimano Brakes - I've been running Putoline https://www.mtbr.com/threads/non-shimano-mineral-oil-for-shimano-hydraulic-brakes.307004/page-3 in my XT785 / Zee brakes on the HT for a while now and the wandering bite point seems less of an issue.  My understanding is the stock Shimano oil is quite viscous and traps air easily cf the Putoline.
I know at least two folks who run Magura Blood in their Shimano brakes with the same goal. Apparently the lower boiling point hasn't been an issue. Results are mixed and even then it's not being claimed to be a solution in either case.