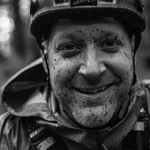 Posts: 461
Joined: Feb. 28, 2017
Posted by: fartymarty

Posted by: Vikb

it feels a bit weird to be MEing on NSMB.

Agreed, the only reason I set it up was to have a place to comment / discuss but it's weird. I wonder how many non ME readers have found this thread?
It's clear there are folks who read this thread who don't read ME. But that's cool.
Posted by: Vikb

I wasn't complaining about this thread. It's great. Thanks for thinking about it. I meant taking over a sub-forum on NSMB with a thread per ME post would be a bit weird. Like a human powered bike weirdo occupation! ;-)
Hahahaha. As it is (and with all appreciation to Marty for setting it up as I enjoy it as well) it's a little strange already since MEATengines started specifically as a home for content that didn't suit the folks at NSMB.
Posted by: fartymarty

I'm glad the thread actually took off but agree it's probably not the right place for it (but better than any other place I could think of). No worries for setting it up - I enjoy the conversations on it.

I guess it's semi NSMB related albeit the odd ball faction in the corner discussing handlebar sweeps and the best wire for push on grips (and other off beat shit that doesn't quite fit anywhere else on the www but is specific to mtb rather than being general bike oddballs like Radavist which I also quite like).
NSMB has changed a lot since I started writing for them, it's way more universal. I mean, not talking about my own contributions of rigid forks and single speeds and push-on grips but stuff like Cooper pushing forward Shore-XC content and gravel riding.
And of course the embrace of battery-powered everything and the narrative that riding an e-bike is just doing 'It' differently with 'It' being mountain biking v. A broader outdoor rec category that could include hiking/moto/horses/trail running/off-road skateboarding/fishing/water skiing/trials moto/etc.
Last edited by:
AndrewMajor
on Aug. 25, 2022, 1:24 p.m., edited 1 time in total.