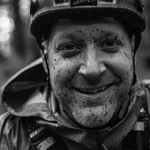 Posts: 461
Joined: Feb. 28, 2017
Posted by: nothingfuture

Strong agree on personal preference weighing more heavily than a lot of people want to admit.

Heck, I find I use different saddle heights across many of my bikes depending (mostly?) on usage. My "gravel" bike has a slightly lower saddle height than my road bike, which is different from the fixed gear, which is different from the etc etc etc. And that puts aside the difference in height between different varieties of pedal/shoe systems.

My general rule is this: I don't comment on people's saddle height- or, for the most part, their riding position- unless I am specifically asked about it. If they're out enjoying themselves riding, I will not, under any circumstances, be the cyclist that starts giving unsolicited advice on the very personal choices they've made on their bike.
My concern (hence the article) isn't saddles that are too low or even a bit too high versus an optimal range (that even the world's most experienced road bike fitters don't agree on). There's personal preference, there's just blissfully riding a bike not knowing what you don't know.
[aside] I run wildly different fits (bar height relative the ground, effective top tube, etc) so I also don't have a specific pedal to saddle number I run on all my bikes. [/aside]
My concern is folks who've slammed their dropper as far as it will go (max insertion or bottomed at seal) and are beyond straight legged at full extension. That's not sub-optimal or personal preference that's potentially causing injury. It's also a free fix, just don't run the saddle fully extended. I don't know, in a one-on-one situation (not trying to embarrass or old-man-splain to anyone) I feel I have a bit of a duty of care to say something?
No different than the multiple loose lock-on grips I spot on the trail every year. Gotta say something.