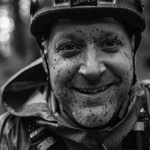 Posts: 713
Joined: Feb. 28, 2017
Posted by: Vikb

Posted by: velocipedestrian 

I'm sure a gloomy prophesy could be written drawing parallels with ebikes and trails.

I was running up our climbing trail on Thursday when an ebike came past me at ~30kph riding the limiter. I jumped to the edge of the trail to get out of the way. I'm aware of ebike speeds intellectually, but it was still a bit of a shocker because that's several times faster than a decent climber on a MEATgrinder. I was thinking "welcome to the future".
This afternoon when The Clairebarian and I bumped out on to the very high traffic multi-use gravel double-track back to our car two fellas passed us on electric mini-motos. They slowed right down and said hello - interaction wise it was all good - but they accelerated instantly afterwards… those things can easily hit 70km/h+.
They have a bunch of ~ bike parts so they're basically mountain bicycles right?