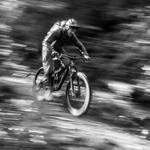 Posts: 8604
Joined: Nov. 15, 2002
Yep - it's on. After all the controversy and negotiation it's finally time to put shovel to dirt and bring Expresso some glory. More glory, new glory - we'll leave 'former' alone because that could mean too many things.
If you'd like a little background on Expresso or to get a better idea of what we are trying to accomplish click here...
We'll be giving out a handful of nsmb.com BroCards to lucky attendees - just to say thanks.

Expresso Trail Day Details:

When: May 27th @ 9:00 am
Where: Upper Lynn School on Coleman St. Map: Link http://g.co/maps/yr2pr
What to bring: It would be a good idea to bring some water to drink. If you'd like to bring tools you may but we'll have access to as many as we need as well.
Lunch: We'll be joining the nsmbA's BBQ lunch! There will also be coffee and muffins the AM.
Experience necessary: none. If you are new to trail work we'll have lots of experienced builders there keen to show you the ropes.
Time commitment: That is up to you. If you'd like to ride up to meet us and work for a few hours part way through the day we'd be stoked to see you. If you can stay for the whole trail day great. We generally wrap before 3:00.
The nsmbA will be holding an Executioner Trail Day at the same time. We are going to coordinate with that group for food and shuttles - and have a sweet trail love in!