2018 Scott Genius Large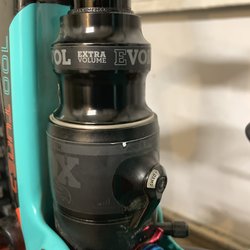 Description
I have a brand new Scott Genius Frame.
I don't have pics because I don't want to unpackage it. So whoever buys it literally has a brand new frame, straight out of the box.
This is a new 2018 frame with the 2019 Fox node rear shock. Which is higher volume, I've pictured the shock for reference. I also have a 2019 Fox 36 twinlock ready for sale if your interested in a frame and fork option.
Thanks
Support the NSMBA