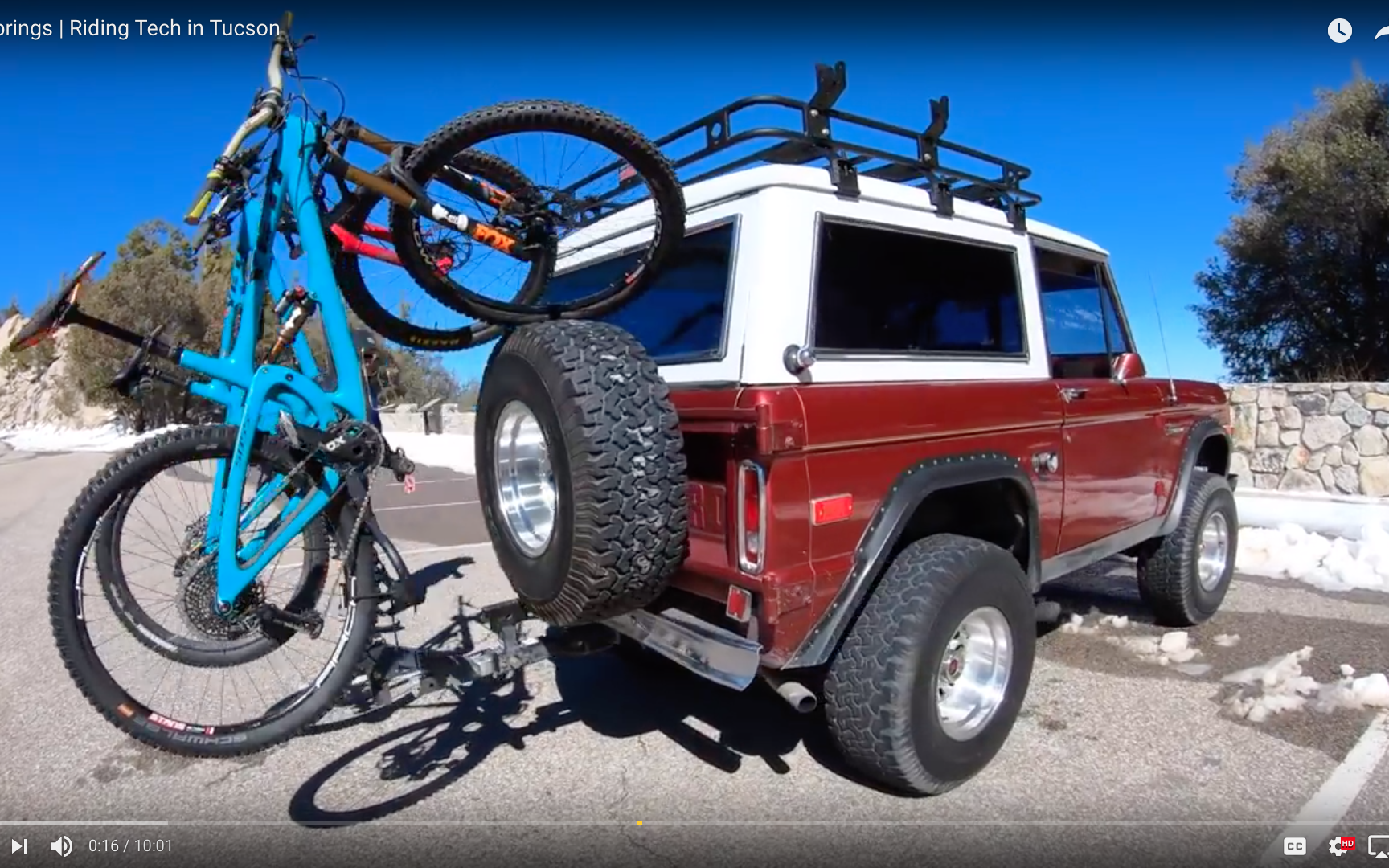 Some Vids we liked this week
YouTube Round Up #1
There was a time when every piece of video involving a mountain bike that was uploaded to the internet would cause a ripple. Whether it was a feature, a trailer, a teaser, or even a mountain bike sighting in a TV commercial, it would be linked, discussed, and judged. Sometimes people would even watch it first.
These days, it's hard to keep up with it all. But, as a service to you, we're going to regularly post some videos that we think you should see. Some you'll know, others will hopefully be new to you.
BCPOV Rides The White Line in Sedona, AZ
Eric is the chap behind the BCPOV channel, and he's been at it about a year or so, and is building a steady subscription base, and a solid catalog of POV footage of trails throughout BC and beyond. He's currently traveling in the Southwest US, taking advantate of the warmer weather to log some miles while we're all stuck up here comparing notes about which snowbound trail offers the most fun on two wheels right now. One of BCPOV's most recent uploads focuses on a classic: the notorious White Line trail in Sedona, Arizona. It is exposed, and POV cameras only exacerbate the mouth-in-your-throat feeling that most of us endure in an exposed area.
One thing that resonates with viewers of BCPOV are that he's honest and humble - he doesn't posture or pretend he isn't scared when he is. And the White Line looks scary.
"Any wrong move on the White Line in Sedona could mean a 200 ft fall to your death. Why the hell would I ride it then? I don't know. Because it's there I guess. Experience the trail with me, complete with the nerves and tension that goes with it."
Gee Milner's Dream Build feat. a Yeti SB130 and Aston Martin Vantage
Gee Milner has gained notoriety with his dream build videos. Meditative, calming, inspiring...whatever you think, you'll enjoy this one as Gee shoots a Yeti SB130 being built with a unique spec, all with a beautiful Aston Martin Vantage in the background.
#followcamfriday rides Bug Springs in Tucson
Nate Hills has created a healthy audience for #followcamfriday, and for good reason: he visits great riding areas and takes us along as rides behind locals, who show him both the trails and the lines he should be riding. His most recent upload took him to Bug Springs, a trail on Mt Lemmon in Tucson, Arizona. As usual, the chest-mounted gimbal footage is well-composed, the riding is solid, and the narrative is sparse. If anything, this may add Tucson to your bucket list. More notable, however, is the über cool vehicle that he and his guide take to the trailhead: a nicely-preserved OG Ford Bronco.
What's your favourite YouTube channel? (MTB optional)