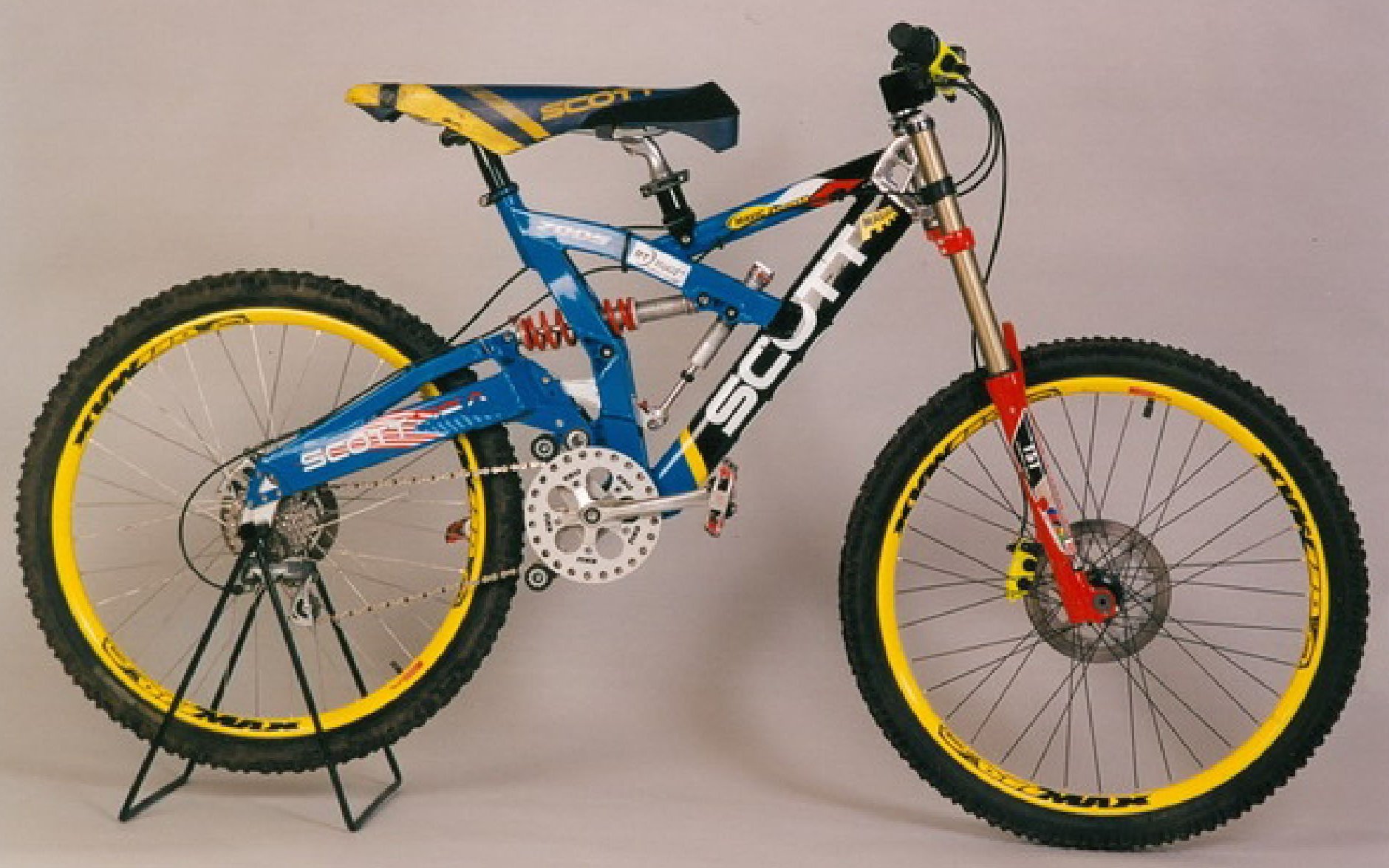 2 Minute Expert
Is your Saddle Too Long?
If you've been mountain biking a long time you're accustomed to the idea that the accepted wisdom may have no underpinning; no science, no research, no testing, and no validity. I'm talking about skinny tires, narrow bars, long stems and permanently fixed saddles. We did things because we did them. I remember getting a set of perfectly flat titanium bars that were dead straight, and chopping them down so much my brake levers almost touched. Why did I do this? Because narrow bars were the way to go man! If narrow is good, I'm going all in on narrow!* This has happened over and over again.
*Now that I think about it, narrow bars may have been the rage because they made riding 150mm stems possible
Unless you started riding within the last couple of years, you likely know this feeling; you're climbing something steep with poor grip and the struggle is balancing grip and front wheel lift. Part of the solution was to slide forward onto the narrow nose of your saddle, which is always comfortable and only rarely seriously damaging to reproductive health. Saddles have long front portions for this reason, and some designers made that front section flatter to reduce the aforementioned damage.
Sometimes ideas simply hold over. What once had merit becomes redundant, without anyone noticing. Stefan 'Sacki' Sack, owner and designer at BikeYoke, noticed that he hadn't needed to move forward on his saddle for a number of years; 'Well first of all, I was working at Bionicon where we have the geometry adjustments. And then modern bikes, they are so comfortable to climb with that I never found myself needing to go forward with my butt. So why do we have the same design as 10 years ago"
That long nose on your saddle? The pointy one, that is actually quite sharp on some saddles? When was the last time you slid forward to climb something steep? If you're riding a bike from 2012 or earlier, it might have been recently. Otherwise I'm guessing it's been awhile. So maybe it's time we chopped that superfluous proboscis?
What's the downside to long noses? A longer saddle may get in the way on bikes with steeper seat angles, particularly when the post is slammed and the bike is angled steeply downward while cornering. Also if you have been stabbed in the leg, or somewhere more intimate, by a long pointy-nosed saddle you may see the merit in a shorter and more bluntly-nosed perch. (A reader pointed out that riders who have challenges with standover get more access to the portion of the top tube where clearance is greatest with a stubbier saddle.
So a shorter one will get out of the way and not poke you where you haven't been asked to be poked. At least not by your bike. Beyond that, much of the bicycle's grace lies in the omission of all that is unnecessary. Strap whatever you want on your commuter or touring bike, but a mountain bike is at its best when there's nothing extra. Maybe that should hold true for your saddle as well?
*Actually, the BikeYoke Sagma has swappable elastomer cushions and replaceable rails... but you get the point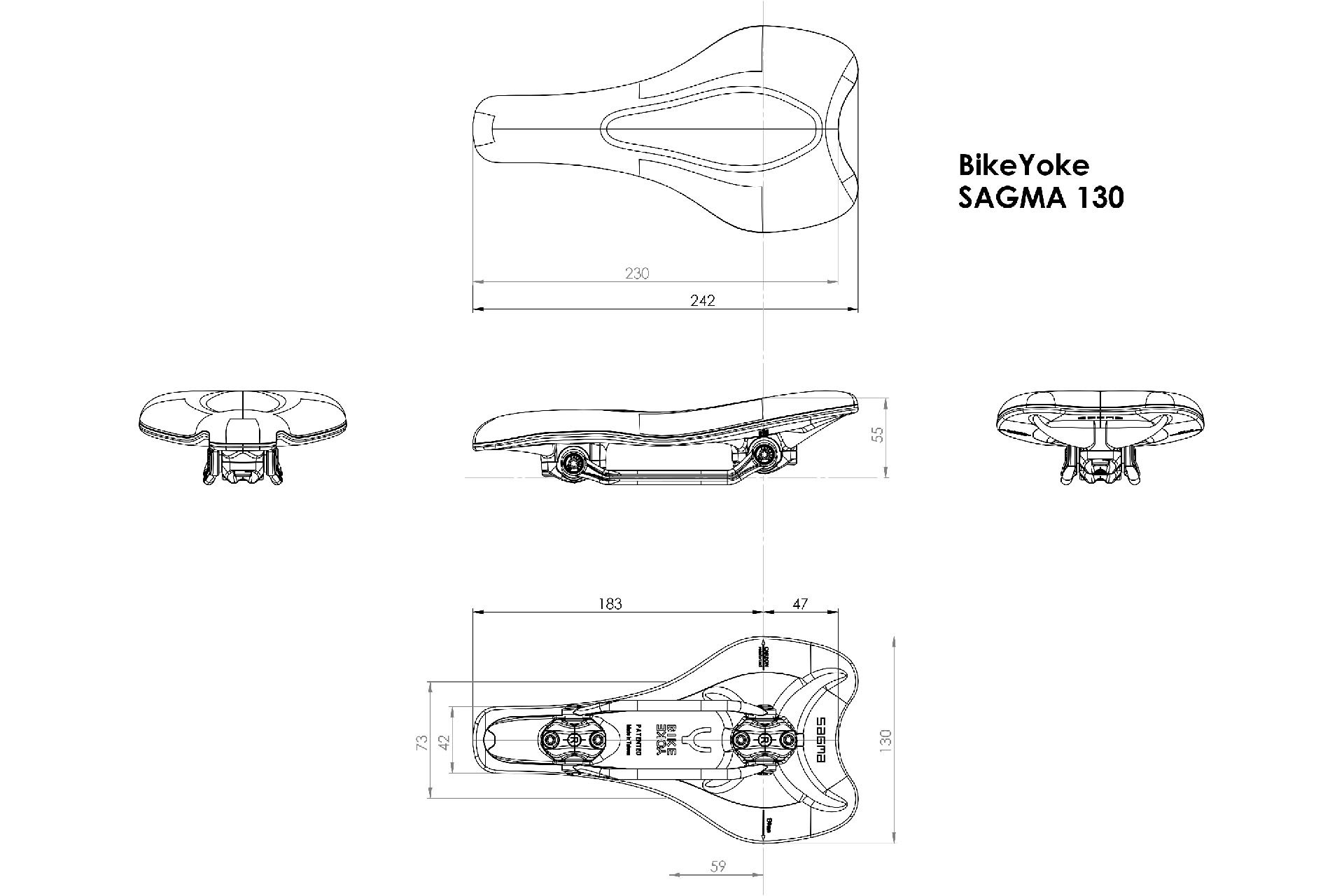 Bike Yoke's new saddle chops about 40mm (1.57") compared to most others, which won't change your contact patch on the leather at all. The only part you'll lose is the part that sticks out… between your legs. The Sagma, which comes in 130mm and 142mm widths, is 242mm long. It's got everything you need, and nothing you don't.* Apparently. I haven't tried one yet but this makes sense to me.
*Aside from the aforementioned extras that is...
Obviously if you are happy on your 1992 brodie, with 26" wheels, a 450mm bar and 160mm stem, you have no need for a shorter saddle. Otherwise, why the long nose?
We'll be getting a couple of BikeYoke Sagma saddles to test shortly. Until then, you can find more info here...